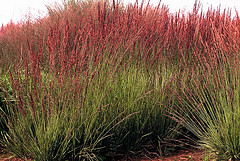 Darning the Land: Seam
Site-specific contemporary art commission for Derbyshire.
Commissioned by: re:place.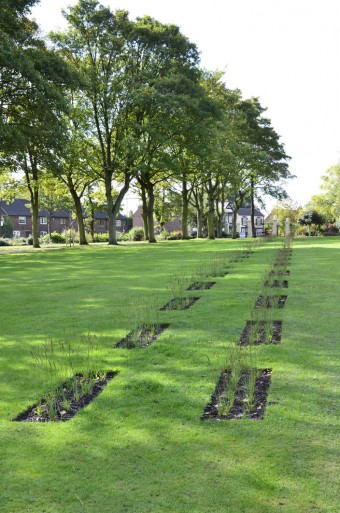 Darning the Land: Seam is a temporary site-responsive work developed through a main commission awarded by 're:place'. Run by David Gilbert between 2009-12, 're:place' was conceived as an art project about place, where artists responded to places in Derbyshire or the place that Derbyshire is. It sought to readdress a romantic and simplistic perception of Derbyshire as a bucolic wilderness through artistic practice, research and response. The programme recognised that provision for contemporary art in Derbyshire was limited and placed contemporary art practice as a tool with which to interrogate, illuminate and reshape ideas of Derbyshire and the rural.
I approached this commission as an opportunity to apply and test new methods of working, to research and develop work in order to bring a deeper understanding of 'place' and made several trips to Derbyshire before I focused on the South. I was captivated by the richness of the industry, the landscape, the diversity and history of the county. I looked at how place affects communities through work. I read books on the working class on the industrial revolution, but was not seeking to make a social comment. Much has been 'written' about vast tracts of Derbyshire and for me the South was a harder story to tell, and that some of what I was seeking was a testing of my own concerns and identity with place. As an artist who makes site-responsive work I also sought a challenge, researching a place of which I held no prior knowledge or personal connection.
I was tasked with examining Melbourne and Swadlincote. Research was supported by site-visits, periods of walking, documenting and writing, time was spent at Derby museum, making drawings from artefacts, the mills at Belper, Calke Abbey and local libraries to connect with the industries that were an integral part of local history. I engaged with walking as process and part of making, the essence of this was about making connections that may not be visible or tangible but were a threading, making networks and connections.
Understanding how land is used is vital to unlocking an experience and deeper understanding of place – questions of how we identify and relate to place, to space and to site is embedded in my practice. In Derbyshire, I examined how industrialisation dominated the landscape, how geography determined work and how work and working conditions shaped community and created hierarchies within. I was concerned with the Land Act and movements of the C16th-C19th, which brought enclosure, and with it the loss of much common land in England and Wales. Enclosure as the shutting off of a piece of land with a hedge, fence or wall involves the removal of communal rights, access and controls and can be seen as an imposition – the changed boundaries becoming a charged issue.
The site: Maurice Lea Memorial Park, Church Gresley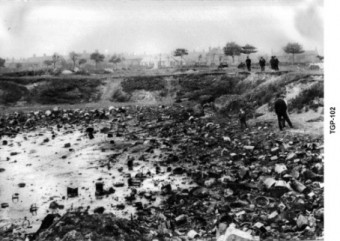 Maurice Lea Park lies within the parish of Church Gresley in Swadlincote, and before its renovation in 1930 had served as common land. Here coal was publicly accessible to be picked during pit strikes in the late C19th. Before its recreation as a public park in 1930, it was deeply scarred. I wanted to reference its history, and to connect people to the past when the land supported people on a fundamental level, through the metaphor of darning. The work also references the lineage of civic planting, reflected in towns across the UK where public gardens were for the exercise and release of the workingman, a tradition upheld within Swadlincote at both Maurice Lea and Eureka Park.
Physically, the piece is a double running stitch of 59 flowerbeds each 1.7m x 0.5m wide, spanning an area 80m x 2m across a section of the park, planted with 700 individual native grasses. The piece references a seam: a seam of fabric and a seam of coal. It uses the language of textiles to mend and creates a form that the individual can weave himself or herself through – hence Darning the Land: Seam.
(The work planted in September 2011 will be at its best after 12-18 months when the plants have reached maturity).
Research for the project relied upon walking. I walked to access and to connect to the history of the places visited and walking informs the work. Walking, connection, thread and time meet beautifully in a sentence from Wanderlust.  Solnit (2002, pXV) offers that 'past and present are brought together when you walk…and each walk moves through space like a thread through fabric, sewing it together into a continuous experience…'
In Darning the Land: Seam the work invites and is activated by human presence and activity.
The work carries the metaphor of the land being a textile surface, the fabric of the land the skin of the earth's body.