Centre of Gravity is a new exciting and innovative project bringing together the expansive contemporary visual arts communities of Bristol and Bath to a point of focus. Through a collaboration with developer First Base, Centre of Gravity will bring a month-long exhibition to Soapworks, at the former Gardiner Haskins store near Bristol Temple Meads Station. Running from the 2nd October to the 1st November, the exhibition will feature a wide range of work from over 60 artists and curators, a programme of events and performances, as well as key research projects and symposia in partnership with Bath School of Art.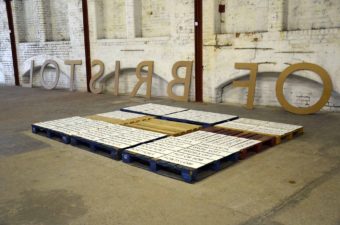 The contemporary visual arts sector in Bristol is amongst the most vibrant and dynamic in the country, boasting artists, projects and venues of national and international repute. The range of arts activity is extraordinary; beyond the more visible public arenas, lies a sprawling hinterland of artist co-operatives, curated spaces and educational programmes, housed in o?-centre makeshift studio and gallery projects. Artist collectives are now woven into the fabric of our city, bringing creative expression to communities, regenerating post-industrial districts and breathing life into empty shops, garages and commercial units. This diverse ecology is fragile, but it continues to flourish and regenerate, enriching the city's cultural identity in ways that are impossible to fully quantify.
However, the visual arts communities of Bristol and Bath are under stress, even before the COVID 19 pandemic, local projects were preparing themselves for a dramatic withdrawal of public funding and economic hardship for groups and individuals is now a fierce reality. This crisis has generated much reflection as to how best to protect and support artists and projects and to continue to build on what we have.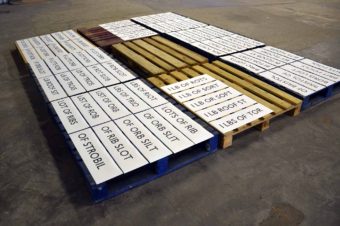 Centre of Gravity was established in 2018 to bring to a point of focus the component parts of this multi-¬?faceted visual arts sector and to showcase their work. To this end, we have been working with First Base, developers of the former Soapworks factory complex in the city centre, to gain temporary access to their vast Victorian warehouse, prior to its imminent redevelopment.
We believe that now is the time to explore alternative approaches to facilitate what artists do best – create new work, express ideas and discover new innovative ways to engage with the public. We seek to look beyond conventional arenas of arts support to create a forum within which we can open channels of communication, pool experience, exploit opportunities, cultivate alliances and promote a unity of purpose.
We wish to reach out to potential new friends and supporters within the public, private and voluntary sectors of our cities and explore possibilities for dialogue and collaboration.
Soapworks provides us with a test space and marks the beginning of a process. We hope that this venture will be part of an ongoing conversation and will create a template for future initiatives elsewhere.
Meanwhile, Centre of Gravity wishes to thank the directors of Gardiner Haskins and First Base, ACE, Bath Spa University, artists, visual arts initiatives, local communities and volunteers for their generosity, for their encouragement and, not least, for their curiosity.